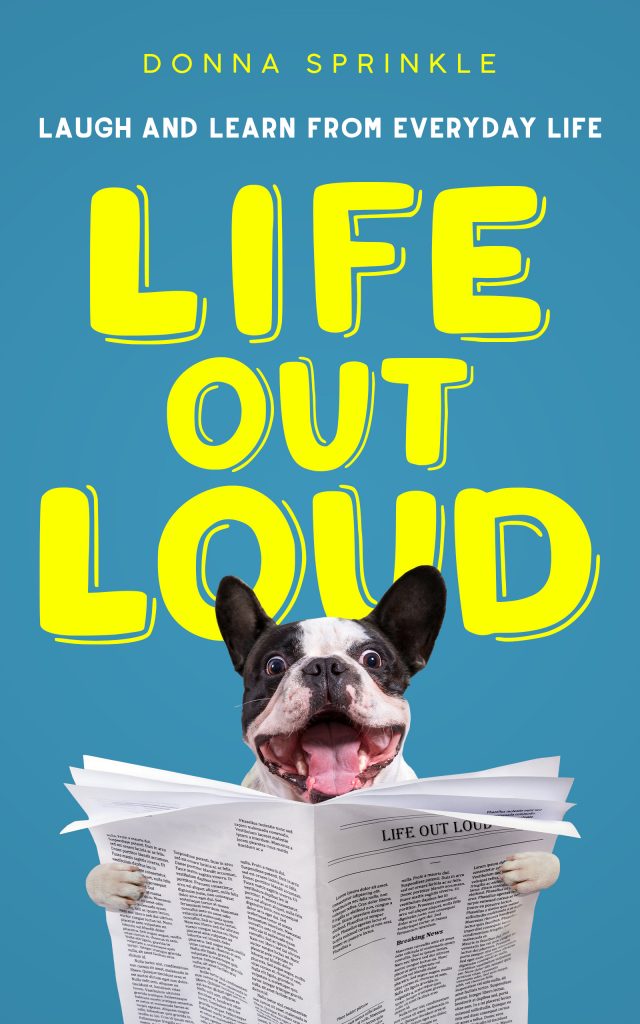 Available Now On Amazon.com
Click HERE to purchase on amazon.com
No matter what you encounter in life, make the best by looking for the funny side in every situation. This collection of humorous short stories are drawn from real-life tales of everyday experiences with family, friends, animals, and daily activities. Each of these stories not only finds the humor in life, but also shares a Biblical perspective. Life happens but finding a reason to laugh can brighten our day.
For since the creation of the world God's invisible qualities—his eternal power and divine nature—have been clearly seen, being understood from what has been made, so that people are without excuse. Romans 1:20 (NIV)
Donna Sprinkle wrote a weekly newspaper article for over seven years containing humorous observations of everyday life with a Biblical connection. She is a Pastor's wife, mother of two boys, grandmother of eight grandchildren and great-grandmother of eight great-grandchildren (and counting). She considers these her greatest achievements in life. She loves to laugh and tries to find humor and meaning in the circumstances that life has to offer.