JES2 Commands
Display Units
---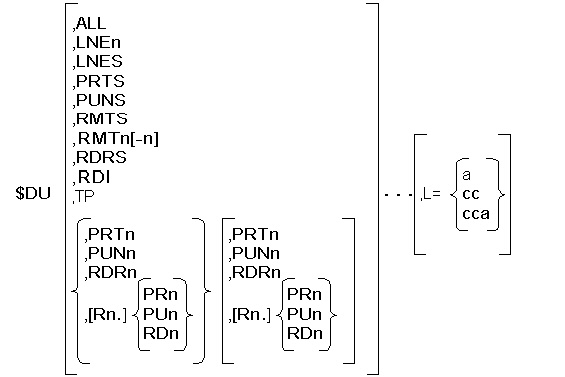 ---
Display information about JES2 devices.
Parameters:
ALL
Display all JES2 devices.

LNEn

LNES

Display a remote line or all remote lines.

PRTn

PRTS

Display a local printer or all local printers

PUNn

PUNS

Display a local punch or all local punches
RMTS
Display all remote workstations

RDRn

RDRS

Display a local reader or all local readers
RDI
Display the internal reader

Rn.PRn

Rn.PUn

Rn.RDn

Display information about a remote printer, punch, or reader
TP
Display information about all lines and the JES2/VTAM interface
L=
The area (a), console identifier (cc), or area and console identifier at which the requested display appears.